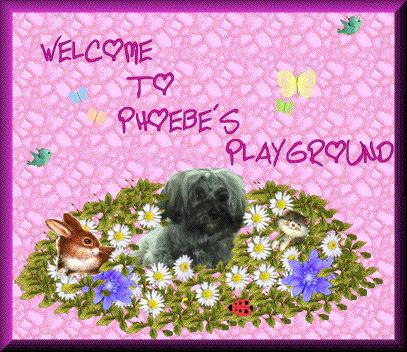 This site was created because I could not

find any information on our baby.

Her name is Phoebe!

She is a Shi-Poo.

That means she is part Shih-Tzu and part Poodle.

In Phoebe's case her mother is a black & white

Shih-Tzu and her dad is a chocolate toy Poodle.

I was very disappointed that the internet had really no info on Shi-Poos.

So...

I will try to correct this

and have as much on here as possible

to help all Shi-Poo moms and dads out there in web land.

!See important notices below!








See photos of our vacations with Phoebe!



(Click above for photos)

Click on Vacationing Shi-Poo



Phoebe is looking for a boyfriend!

If interested please E-mail us if you live

in the state of Georgia and send a photo

of prospective beau!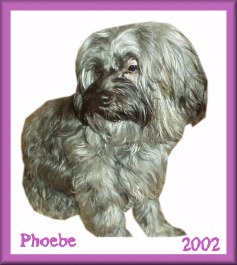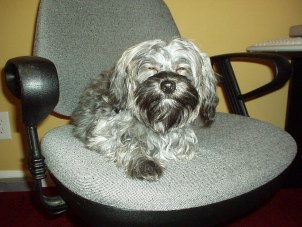 Phoebe says it's a dog's life ,everyday!




Please click above logo to enter

my special friend Samson's web site!

You will find it lots of fun!




Looking for Shi-Poos

If you know of any breeders please e-mail me!

There are potential moms and dads looking to adopt!!

I want everyone to know that I DO NOT support

puppy mills or puppy wholesalers.

I think they are mean, vicious,horrible beings!

And if the law of our land can't shut them down

then..

... I would purchase a puppy from one of these in order to

save the life of a canine baby if I ever came across one

and were searching for a new addition to our family.

This is my choice as an individual .

You have to make up your own mind.

FOUND

Breeder in Northern Kentucky,Corinth,Kentucky-name-Ginny Gillispie

859-824-7693

FOUND

Breeder in Nebraska-kennel is called Tulleys

I have been informed that this operation is a wholesaler.

Please check and make sure that the parents of puppy are on the premises

before you purchase a pup from here!

402-391-2456

Found

Breeder in Tennesse-McMinnville, Tennessee 37110,
Their phone is 931-934-2963.



Updated Site Alerts

Mind-it is no longer available so I will send an e-mail to everyone who's e-mail

I have. If you wish to not have it sent to you please e-mail me and let me know.

I will remove your name from my address list.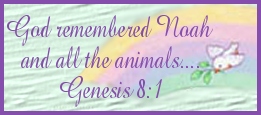 "We are an official Associates of Free-Banners.com. Find out how you can start driving insane traffic to your web site. Click here"





This web site created and maintained

by

Phoebe's Mom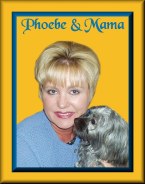 Copyright © 2002